Launched in August 2018, INN x CSC is an innovation sandbox, where public officers can come together to ideate, experiment, collaborate, and learn with one another. We encourage you to adopt a 'Dream big, test early, and fail fast' approach for your work challenges, and enable you to iterate and create more timely solutions. INN x CSC occupies 1,400sqm at the iconic Jurong Town Hall Building. It is a flexible space to cater to your corporate and learning needs. We have empowered many transformative learning experiences, such as bringing together learning communities and organising hackathons, seminars or work retreats
Inclusive
No matter who you are or what you do, you are welcome here. This is a safe space where you get to experiment without being judged and where you can candidly share your knowledge and insights to create a cohesive learning community.
Iterative
In everything that we do, iterating helps us to refine ideas and concepts to obtain better or even optimal results. Through engaging discussions and hands-on activities, you will experience first-hand challenges and satisfaction of iterating.
Independent
Learning is a lifelong process. We will ignite the spark in you to continuously learn, and empower you with the freedom to learn anytime, anywhere and at your own pace.
Inventive
We encourage you to explore unconventional, possibly even wild ideas and inspire you to make innovative yet effective recommendations for a future-ready public service.
Involved
We can't deliver effective policies and services to our citizens if we don't know what works for them, and what doesn't. At INN x CSC, you will be plugged into the ground through various hands-on and first-hand learning interventions and projects designed to bring the 'voice of user' to the forefront.
How INNxCSC started and how we became a change movement for learning in the Public Service.
Case Study
INN x CSC was launched as an experimental space to develop and test new training programmes for adult learners. Take the INN x CSC innovation journey with us.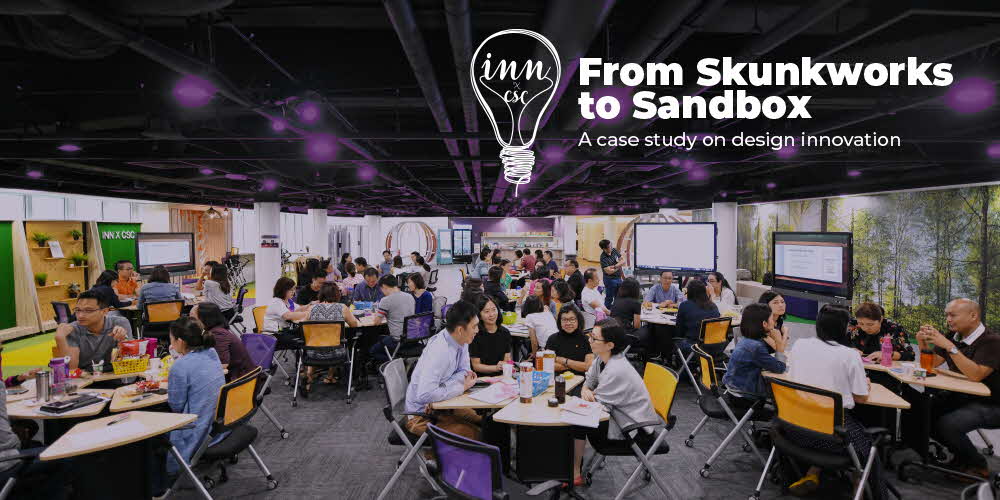 ---
Launch
We officially launched on 16 July 2019. Missed it? Don't worry. You can catch it again here!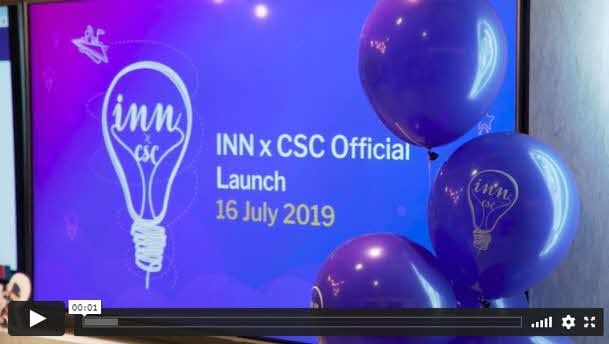 ---
Introduction Video
Want to see what's in INN x CSC? Click here to view the introduction video.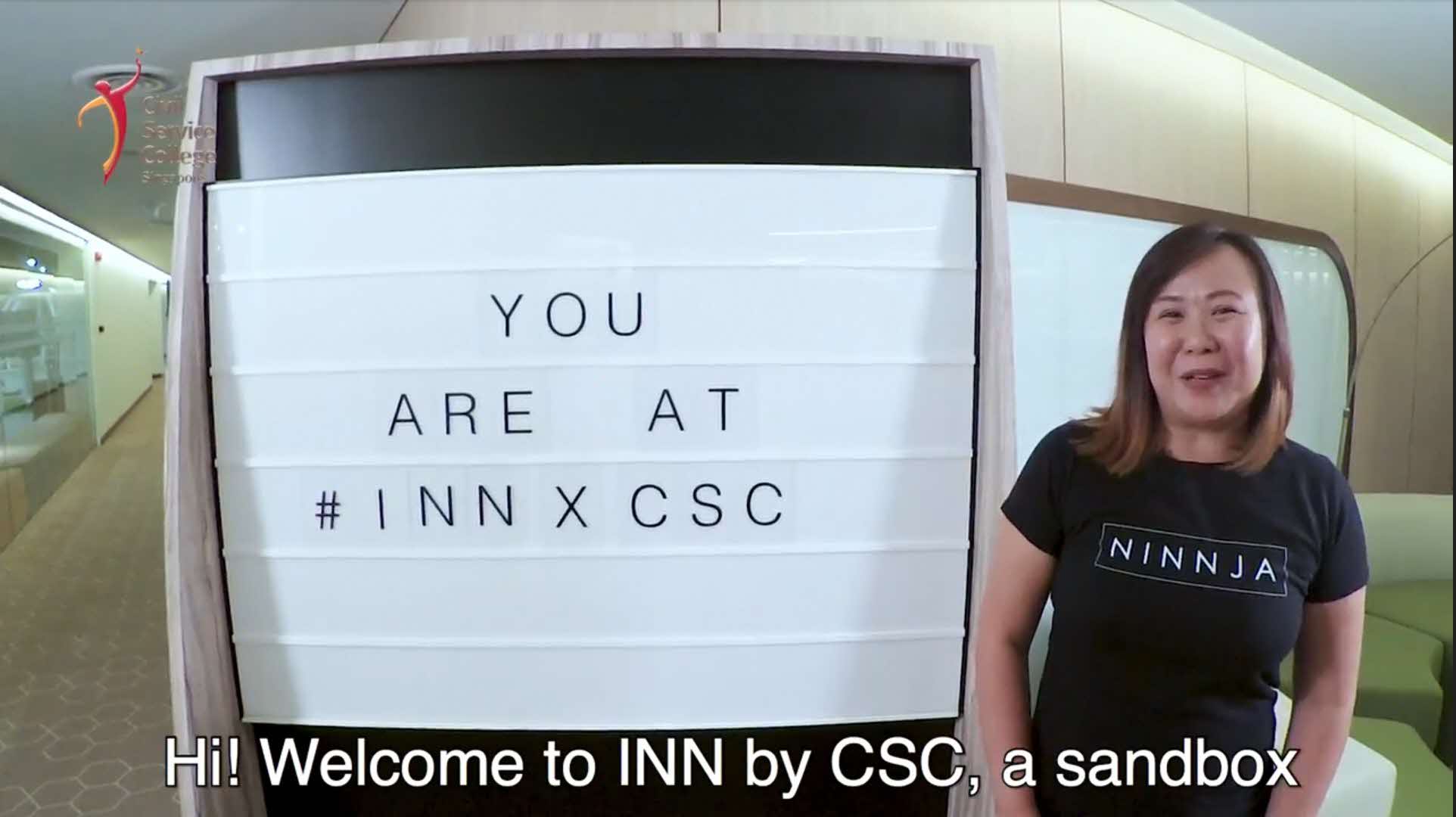 ---
If you'll like to reach us, you can email us at innxcsc@cscollege.gov.sg